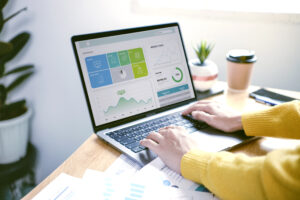 Whether you are an investor considering investing in rental properties or an established property management company, you must know the important role income and expense reports play in managing properties. Property management is a massive $99.45 billion industry with more than 326,000 registered companies operating just in the US in 2022. The only way to survive and thrive in this industry is that you continue to make gains on your investments.
Your Income and Expense Reports as Property Management Tools
A property generating rental income isn't necessarily a great investment. You must know how much of that income is actually making it to your pocket, which can only be done with the help of income and expense reports. Without them, you're probably basing your decisions on assumptions, which can be detrimental to your property management business.
If you look closely, you will realize that these reports tell you the 'performance' of your rental property. In return, you can decide whether to keep a certain property on your portfolio, get rid of it, or make certain changes to improve its performance. Here is how you can use your income and expense reports as an effective property management tool.
(more…)